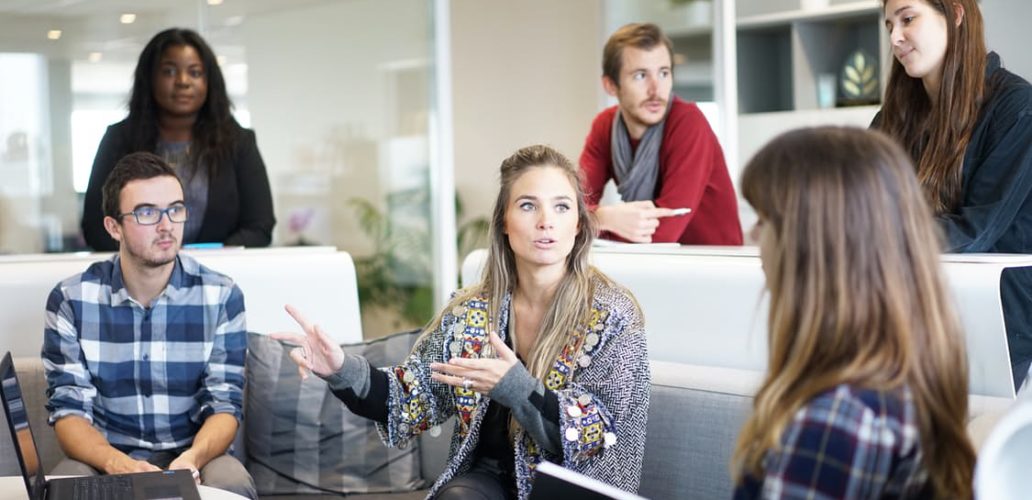 Small Businesses Get Customers Through Word of Mouth
Should businesses spend money on ad placements when most people have learned to ignore them? Do people trust advertisements?
It is nearly impossible to avoid marketing messages. We are constantly being targeted. We see ads on signs and billboards while we walk down the street, we hear ads while we live stream music or podcasts, we see logos on jerseys and on the foods and drinks we consume…advertisements are everywhere.
Advertisers worldwide spent $545.40 billion in 2014 on paid traditional, digital and mobile media. Do all these ads affect purchasing behavior? Should businesses spend that much on ad placements when most people have learned to ignore them? Do people trust advertisements?

According to a Neilson study, word-of-mouth recommendations from friends and family are the most influential. 84 percent of respondents say they trust the information about a product or business coming from their network. Branded websites, online reviews, and editorial content follow on the list at around 70 percent trustworthy and traditional, digital and mobile ads are at the bottom of the list.
Today's average consumer sees right through exaggerations, photoshopping and sponsored posts. So if you're going to advertise, make sure you are truthful and transparent. It has become entirely too easy for consumers to research companies, cofounders, and products. With a handful of clicks, you can do a quick price comparison, see the competitors and check reviews online.
With information so widely available and a research-happy audience, businesses need to shift their marketing strategy from general advertising to developing branded websites, managing online reviews, content marketing and encouraging referrals. Since consumers have instant access to their trusted networks and can ask for recommendations via a post, tweet, text or phone call it is essential for businesses to be memorable and to create emotional connections with their customers.
Marketing and advertising strategies should include spending money and time to build general brand awareness and even more money and time to create amazing customer experiences. Today's marketplace research proves new customers come primarily from existing customers' networks, so referrals and testimonials are extremely (if not the most) valuable. A single recommendation from a trusted friend will resonate and perform better than any number of ad campaigns.
By focusing on personalized customer experiences, a business can create a growing network of influencers eager to tell their friends.